Welcome to KESB Official website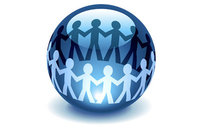 Kejuruteraan Esan Sdn Bhd (617066-U)
is a well established company started back in 21 August 2000, is evolved from Perkhidmatan Kejuruteraan Esan which has actively presented in the market since 9 th September 1993.
Esan is a Solution Integrator for various ranges of market. Kejuruteraan Esan Sdn Bhd specifically cater for the needs of corporations looking for cost effective total solutions in network infrastructures ranging from Network structured cabling, Voice solution, fiber optic cabling, surveillance system, data center setup, and Close circuit televison.
Kejuruteraan Esan portfolio spans multiple technologies across a broad product bases. Multidisciplinary approach enables to company to quickly develop solutions for a wide range of application and technologies. Our solutions and technologies are attuned to business realities and user requirements, and are therefore designed to preserve customers' investments in their existing equipment and networks.
Read More